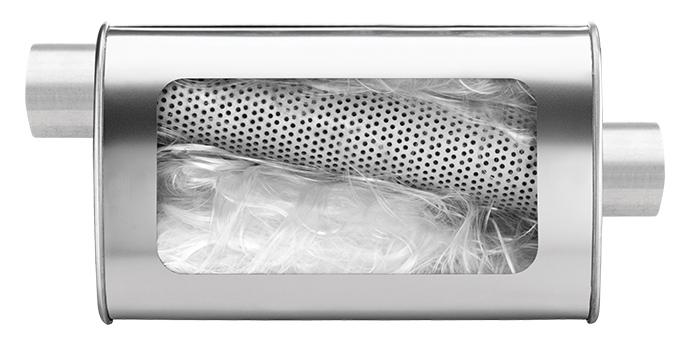 Ultra Flo™ Stainless Steel Polished
DynoMax® Ultra Flo™ SS Polished performance mufflers are constructed of stainless steel for lifelong durability and completely polished for show-quality shine. The unrestricted, straight-through design is dyno proven to flow up to 2,000 SCFM and support up to 1,900 horsepower. Each muffler uses our exclusive Continuous Roving Fiberglass (CRF) Technology to absorb unwanted interior resonance while maintaining a deep performance tone.

The "Pure Unadulterated POWER" of DynoMax® Ultra Flo™ SS Polished mufflers are backed by a Limited Lifetime Warranty and exclusive 90-Day Performance & Sound Guarantee™.
Features & Benefits
Stainless steel construction for lifelong protection
Polished finish for a show-quality shine
Dyno proven to flow up to 2,000 SCFM and support up to 1,900 horsepower
Straight-through design ensures unrestricted exhaust flow and reduces back pressure
CRF Technology absorbs unwanted interior resonance while maintaining a deep performance tone